Managing Your Carveco Subscription
How do I manage my subscription?
2023-10-13T17:13:56+01:00
You can easily manage your Carveco Subscription two ways:
1. Via Your Unique Email Link
Upon purchasing a Carveco product subscription, look out for an email with the Subject 'Your Carveco Subscription Purchase' from no-reply@carveco.com (see image below).

This email contains a 'Manage Subscription' button (see image) which is your unique link to your own dedicated customer portal. From there you can view and amend all aspects of your Carveco Subscription. These include:
Your Subscriptions
Billing Information
Purchase History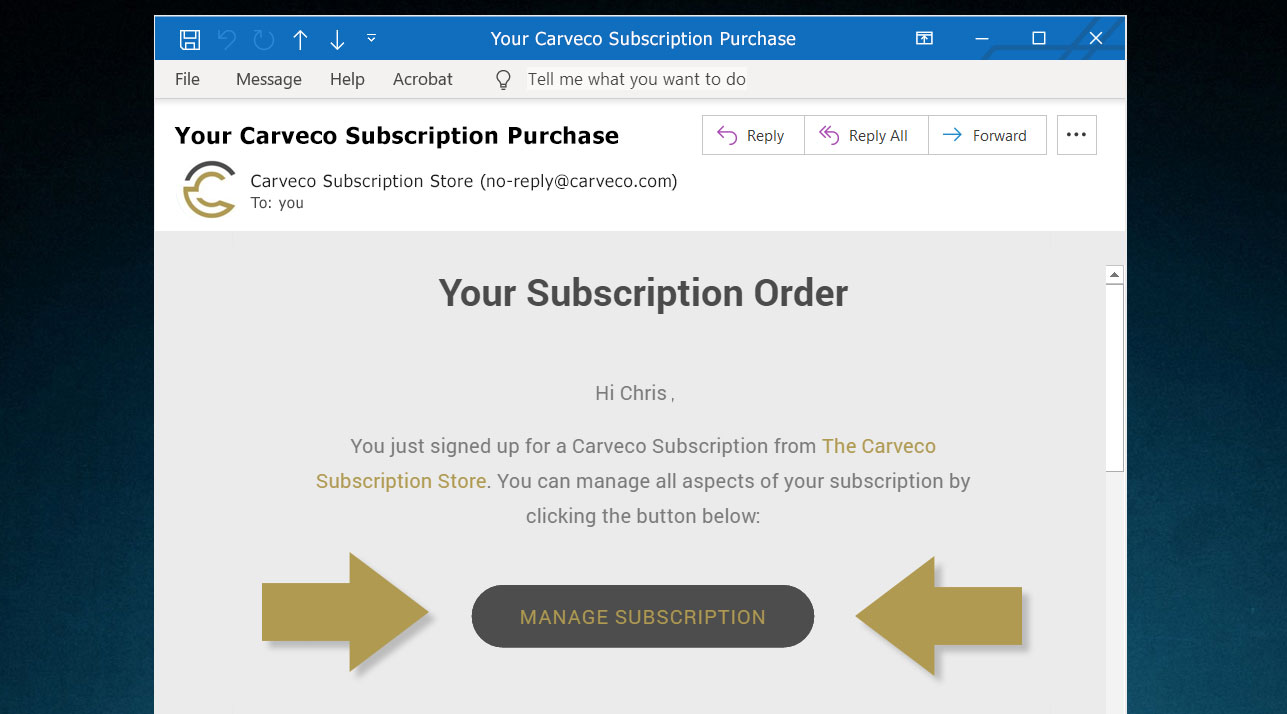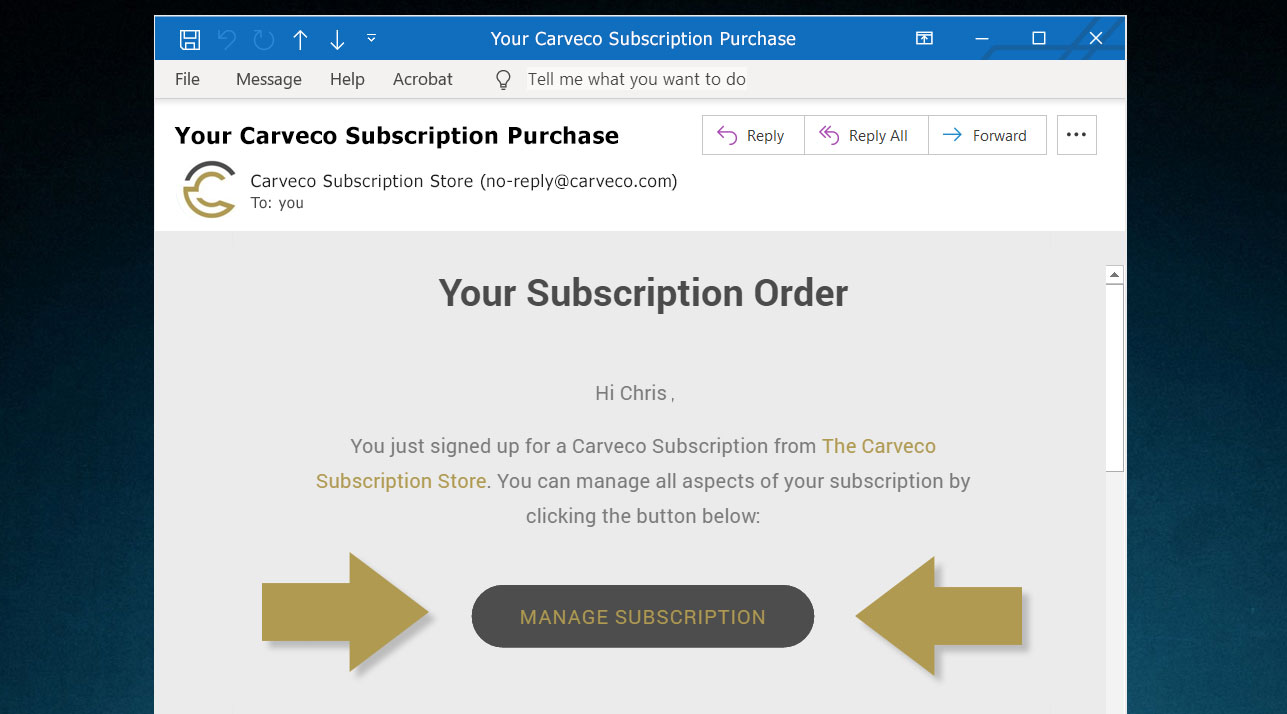 Haven't received this email?
Please raise a ticket with our support team via the Carveco Help Centre.
2. Via Your Subscription Store Account
(Existing Subscription Store account required)
If, at the end of the checkout process, you registered for a Subscription Store account – you can access your subscription portal directly on the Carveco Subscription Store using the steps below.
Log into your account on the Carveco Subscription Store
Click on the 'Manage Subscriptions' link (see image)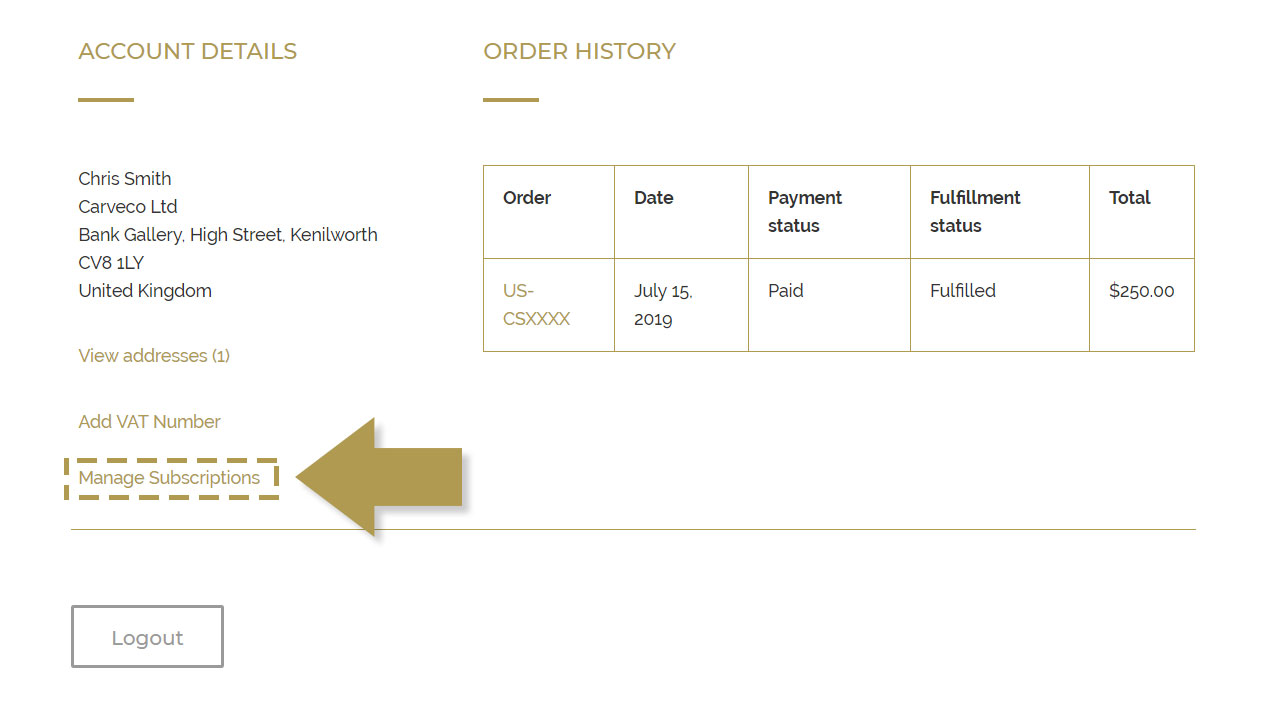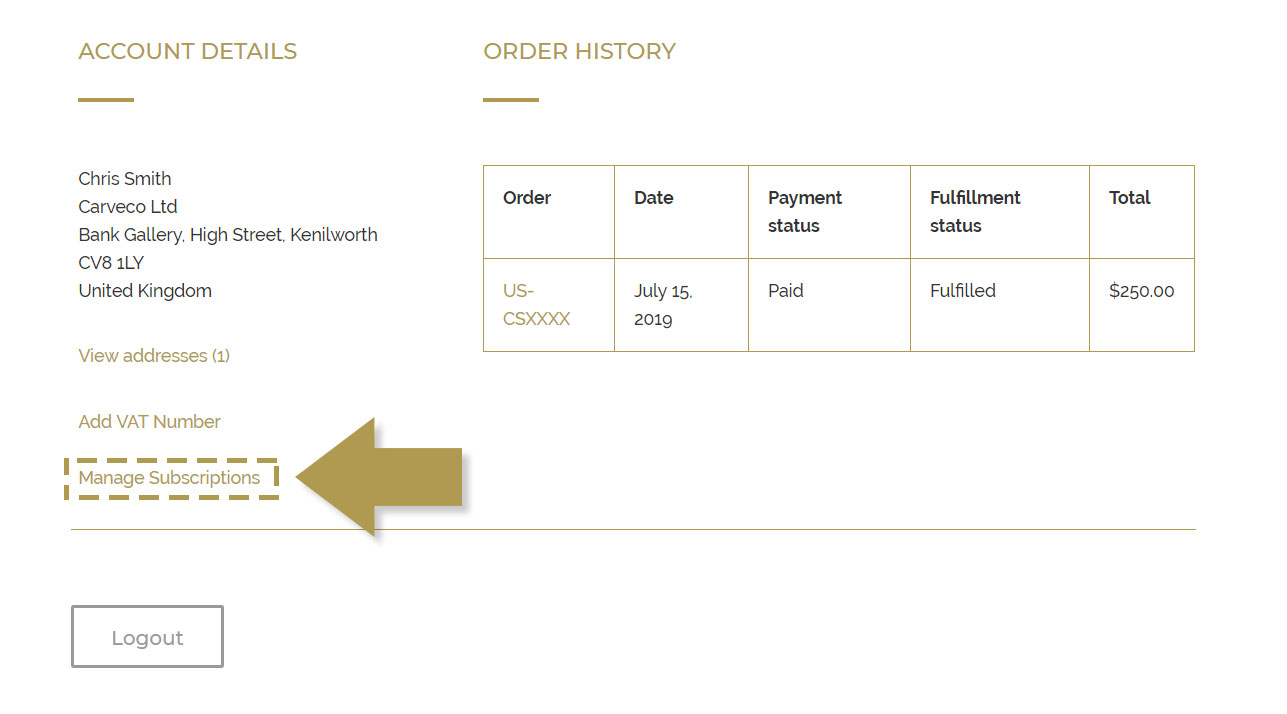 Can't Find the 'Manage my subscription' link?
You can request a new access link to your dedicated subscription portal by clicking the button below.
Please ensure you enter the email address that you used when purchasing your Carveco subscription.