In order to cancel your subscription, you will first need to log in to your account as outlined in the 'How do I manage my Subscription' FAQ post.
After successfully accessing the Subscription management site, Click on the Subscriptions link in the top menu. This will show you all your Active and Inactive Carveco Subscriptions.
Click on the Carveco product (Maker Monthly Subscription for example) under the Active Subscriptions heading (see image below).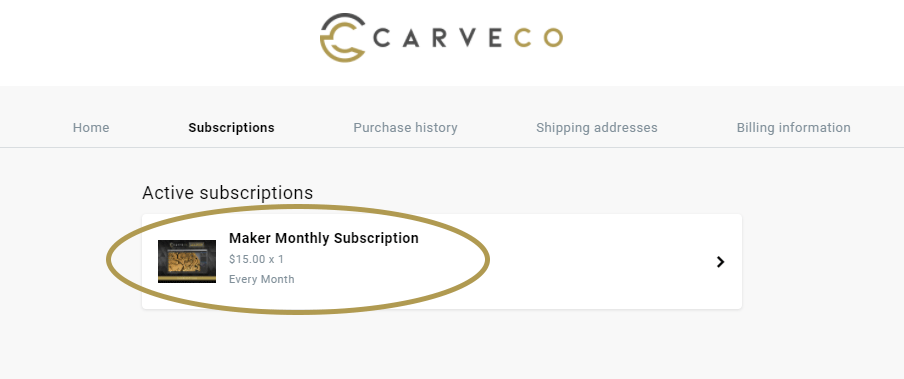 The last item on the page will be a Cancel Subscription link (see image below). Click this link and you will then be guided through the cancellation process that should only take a few clicks.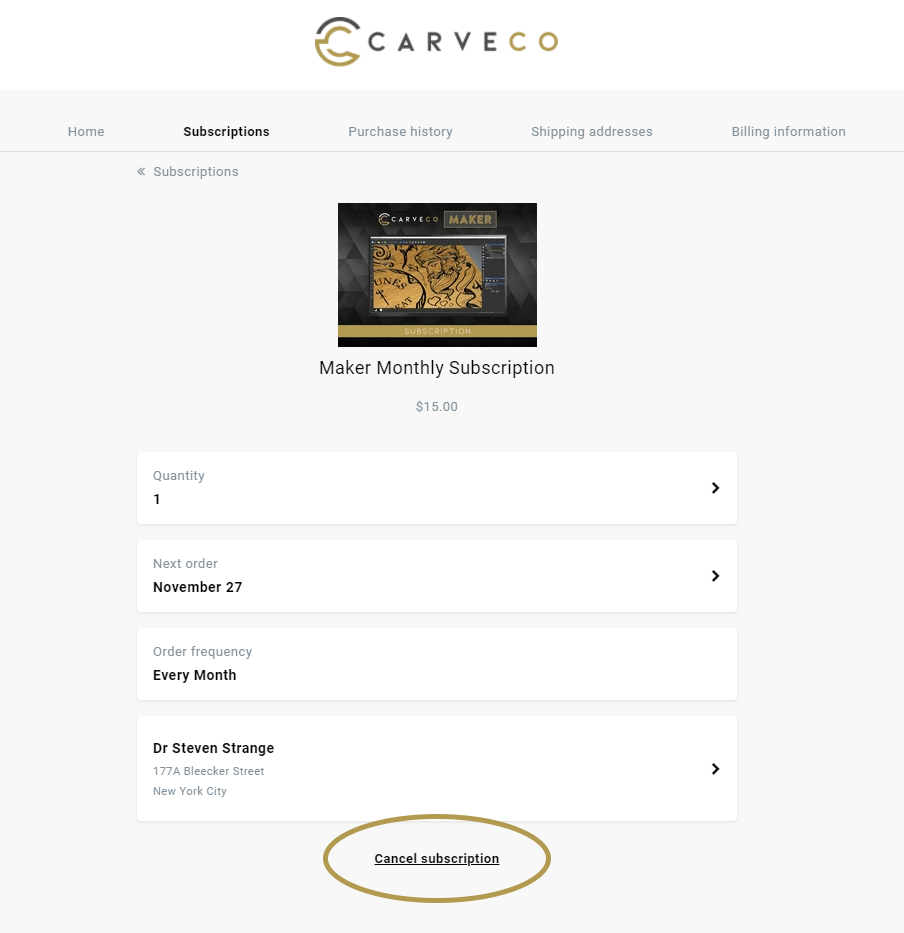 Please follow the steps through and your Carveco subscription order will be Cancelled.