Deactivating your Carveco software will remove the license of Carveco from the computer on which you perform the deactivation. This is a necessary step in the following use cases:
To process a refund.
To upgrade/downgrade to a different Carveco product.
To free up a license allocation, in order to install a Carveco product on an additional PC.
Deactivation Steps
Please ensure your computer is connected to the internet before attempting the steps below.
Your PC will need to communicate with our licensing server to ensure Deactivation is successful.
Open your Carveco software.
Click on the 'Help' > 'About Carveco' item from the main menu of your software to display the 'About' box.
Under your personal license information, click the 'Deactivate'  button.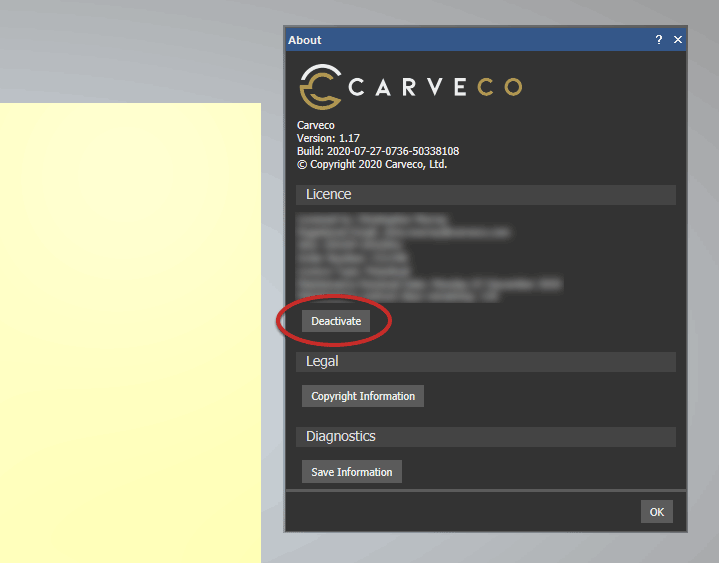 Your Carveco software installation should now be deactivated.
Installing Your Software on another PC
Once you have completed the deactivation steps, you can then install and active your software on another PC by following the steps outlined in the How do I activate my Software FAQ Post.