Join us at Makers Central For your Chance to Win a CNC machine and 12-months of Carveco Maker
Carveco are happy to announce that we will be exhibiting at this year's Makers Central at the NEC, Birmingham in the UK on the 30th April and the 1st May 2022. 
In addition to a range of fun and interactive activities on our stand (space G2), we will be giving all attendees the chance to win some great prizes.  Not only will ALL competition entrants receive a free 90-day trial of Carveco Maker, but they will also have the chance to win one of four SainSmart CNC Machines complete with a free 12-month subscription of Carveco Maker.
To give everyone a chance to enter, we will be giving away two prizes each day. Winners will be picked at random and announced live during Carveco's presentation on the 2nd stage, where we will take a photo of you receiving your prize to share with friends and loved ones.  
1st Prize
SainSmart 3018 PROver - DIY Kit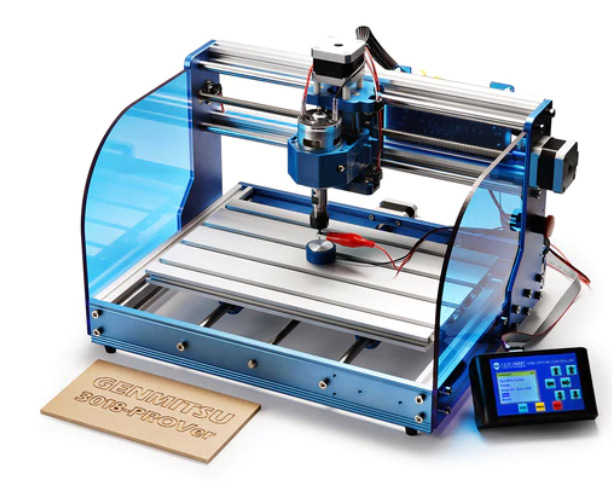 2nd Prize
SainSmart 3018 PRO - DIY kit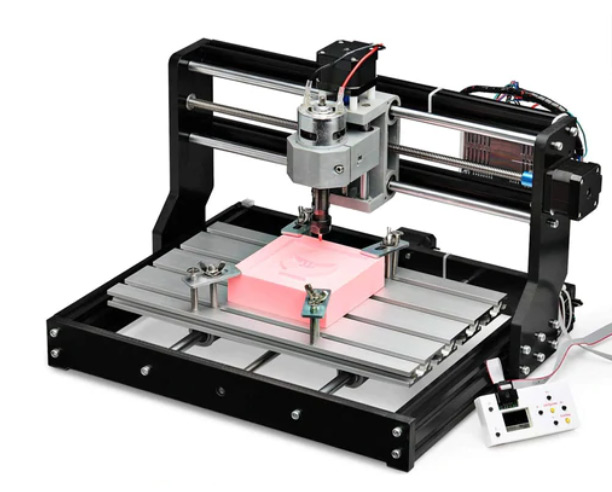 Competition entry closes at 3pm on Saturday 30th April (for the Saturday draw) and 1.30pm on Sunday 1st May (for the Sunday draw).  To enter, please provide your details below:
Makers Central Competition Entry
Sorry the competition is now closed! 
Join us for our presentation at 2:30 on the second stage, where we'll be announcing today's winners.
Terms & Conditions
By entering into this competition you agree to the following:
• You are an attendee of Makers Central only and not an exhibitor or member of the event staff.
• You are over the age of 18 and the intended user of the software and CNC machine.
• Only one entry per person is allowed.
• In entering, you confirm that you are eligible to do so and eligible to claim any prize you may win. Carveco may require you to provide proof that you are eligible to enter the prize draw or competition.
• All entries received after 3pm on Saturday 29th April and 1.30pm on Sunday 1st May will not be accepted.
• An independent 3rd party software will be used to randomly select the winner.
• All winners will be asked onto the stage to receive their prize, where they will be presented with their CNC machine to take home with them on the day. By entering into this competition you agree to Carveco using your name, taking photographs and/or videos of you receiving your prize, which will be used for post event publicity. Should you be unavailable when your entry is called, a new winner will be picked at random and you will forego your prize.
• Should you prefer to not to take away your CNC machine on the day, Carveco can arrange delivery of your CNC machine to the address provided in your entry at a cost to you. All delivery details and charges will have been formally agreed by you in writing.
• You are happy for Carveco to use the contact information provided to confirm your identity, send license information, and deliver your CNC (should you win and if requested) and receive future Carveco marketing communications such as relevant videos and tutorials related to your design interests to help you get started.
• Winners will receive their Carveco Maker licence with 7 days after the Makers Central event and all trial license details sent within 14 days after the event.
• Our prize draw will be governed by English law and entrants to the prize draw submit to the jurisdiction of the English courts.