Purchase Carveco On Subscription
A monthly Carveco subscription gives you the power to design and manufacture 3D models or 3D-sculpted relief artwork faster than you ever thought possible, all in one unique, flexibly-licensed software package.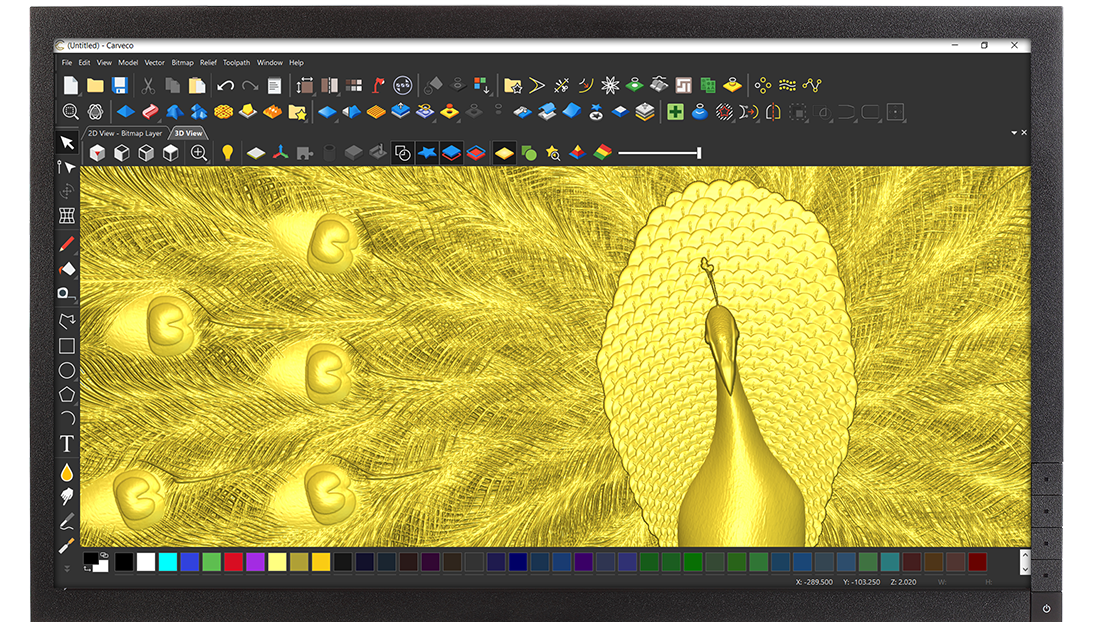 30-day Carveco™ software license

Includes all software updates, product enhancements and dedicated support during your active subscription

Immediate access to a secure software download

No minimum term; cancel any time you like
Carveco
®


Monthly Subscription
$250 p/m
Purchase a flexible monthly Carveco subscription with no minimum term; cancel at any time.
Subscribe to Carveco
The Benefits of a Carveco Subscription
Do I need a constant internet connection?
2020-11-23T19:17:00+00:00
For Carveco Subscriptions (Maker, Maker Plus, Carveco)
Carveco will need to be connected to the internet when you activate your subscription to allow for communication between your software and our licensing server.  The software can then run happily without an active internet connection for just over thirty-days, before it needs to be reconnected to the internet, to check that you have a valid subscription for the following month. And so on…
For many internet-connected customers with an active subscription, Carveco will seamlessly re-license itself in the background. But if Carveco is having trouble accessing our License server, the software will let you know.
For Perpetual Licenses (Maker Plus, Carveco)
Carveco Perpetual products will need an active internet connection for activating the license on your system. Following that you can happily run your perpetual product without an internet connection. The only exception to this rule would be when installing software updates. Communication with our licensing server will be necessary to check your license entitlement and install any updates.