Purchase Carveco On Subscription
A monthly Carveco subscription gives you the power to design and manufacture 3D models or 3D-sculpted relief artwork faster than you ever thought possible, all in one unique, flexibly-licensed software package.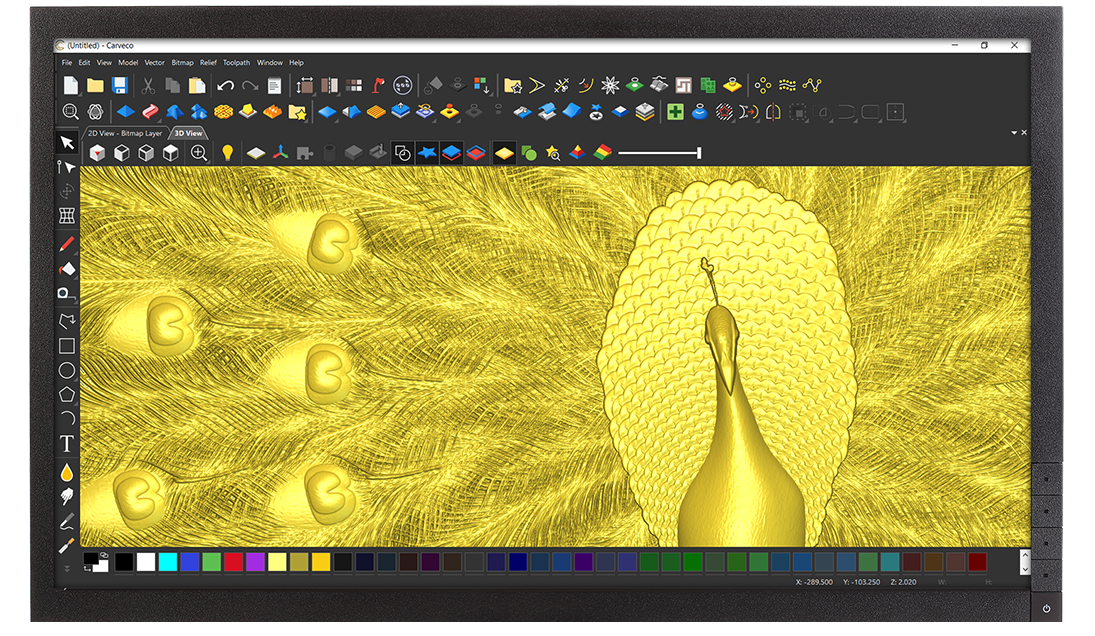 30-day Carveco™ software license

Includes all software updates, product enhancements and dedicated support during your active subscription

Immediate access to a secure software download

No minimum term; cancel any time you like
Carveco
®


Monthly Subscription
$250 p/m
Purchase a flexible monthly Carveco subscription with no minimum term; cancel at any time.
Subscribe to Carveco
The Benefits of a Carveco Subscription
1. How do I manage my subscription?
Chris Murray
2019-07-23T19:25:19+01:00
You can easily manage your Carveco Subscription two ways:
1. Via Your Unique Email Link
Every email communication you receive regarding your Carveco subscription will have a 'Manage Subscription' button (see image).
This button contains a unique link to your own dedicated customer portal. From there you can view and amend all aspects of your Carveco Subscription. These include:
Your Subscriptions
Billing Information
Purchase History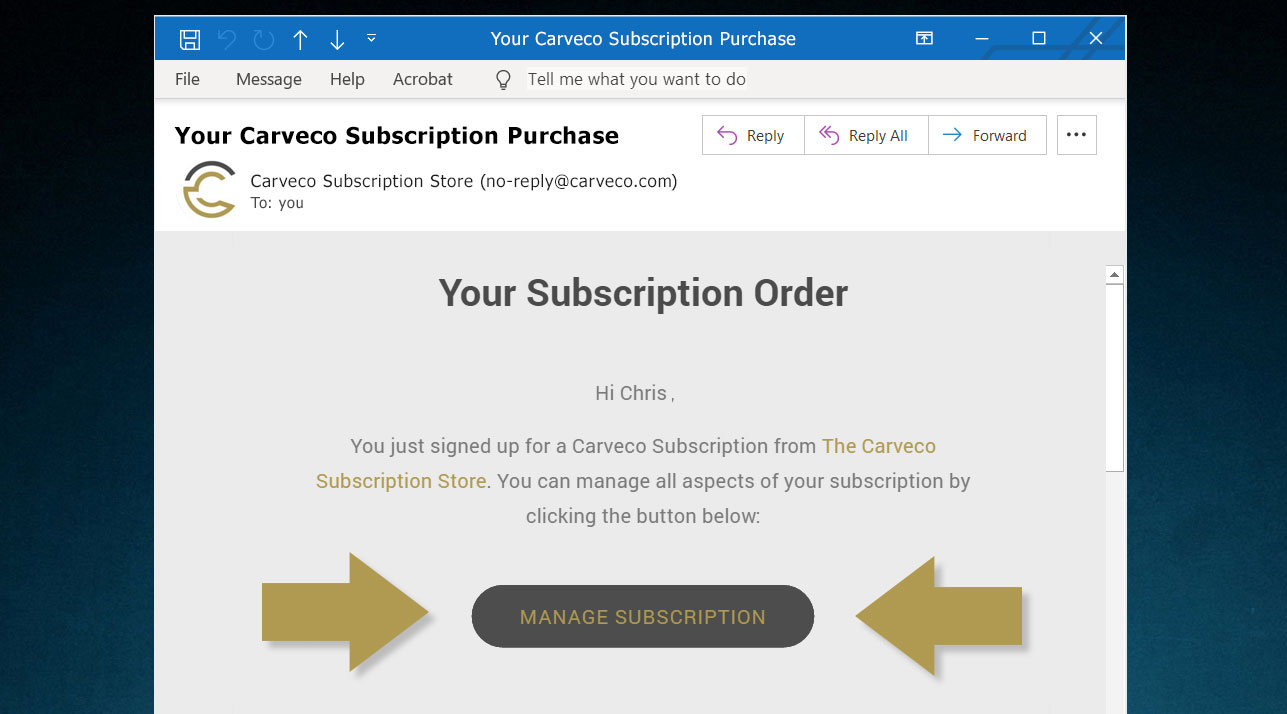 2. Via Your Subscription Store Account
(Existing Subscription Store account required)
If, at the end of the checkout process, you registered for a Subscription Store account – you can access your subscription portal directly on the Carveco Subscription Store using the steps below.
Log into your account on the Carveco Subscription Store
Click on the 'Manage Subscriptions' link (see image)