In order to upgrade/downgrade/change to a different Carveco product, please follow the steps below:
Cancel your subscription to your current Carveco software product, by completing the steps outlined in the following posts:
Deactivate your your current Carveco installation from within the software by completing the following steps:

Open your Carveco software.
Select the 'Help' > 'About Carveco' menu item to display the about box.
Click the 'Deactivate' button (see image) under your license information. This will allow you to enter a new licence key into the software.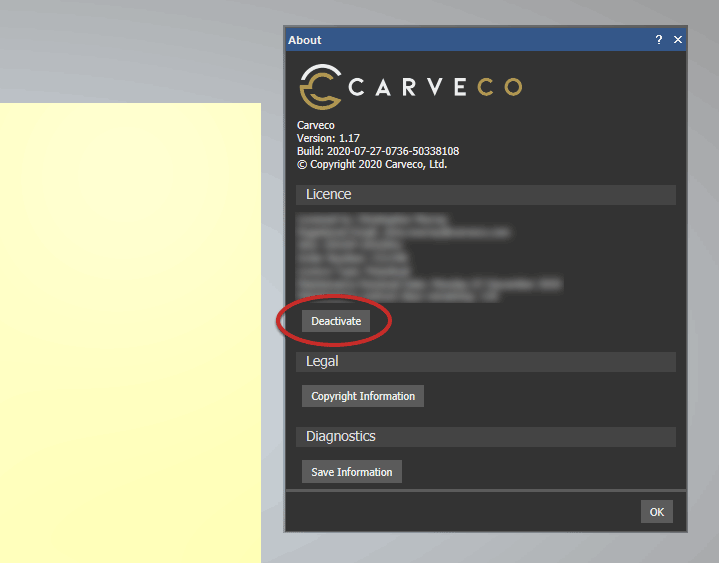 Purchase a new subscription to the product you wish to change to and enter you new license key into the software when prompted.