We have expanded and improved the rotary machining capabilities across our Carveco software range, so that you can now easily design and make decorative 3D rotary models with Maker, Maker Plus and our flagship product, Carveco.
New to Maker & Maker Plus:
With the new rotary functionality within Maker and Maker Plus, you can make a range of pieces including Christmas themed 3D engraved or embossed rolling pins for your festive bakes, or clay modelling pattern rollers for your Christmas decorations. Alternatively, why not make patterned paint rollers, chair legs or spindles for your home DIY projects?
Whatever your 3D rotary project, Maker and Maker Plus enable you to bring in any relief clipart file and create a low-level relief wrapped around a vertical or horizontal axis to match your rotary CNC machine.  As you create your design, you can turn the rotary view on or off, enabling you to work on a flat or rotary view, whichever is easiest.
With the 3D modelling tools within Maker Plus, you also have the option to alter the relief clipart to make your unique 3D rotary models or make more complicated extruded rotary pieces.
For tutorials on modelling 3D rotary projects, please visit: learn.carveco.com.
New across the Carveco range:
Improved visualization…
We've enhanced the interface and changed the terminology we use to make it easier to create a new rotary model that works with your CNC machine set-up. Rather than referring to which values are "wrapped", we ask whether your CNC rotary machine is set up along the X- or the Y-axis.
You can now see what your 3D rotary design looks like when placed on a cylindrical block of material. This enables you to visualize how much material your model will use and where the toolpaths are in relation to the material.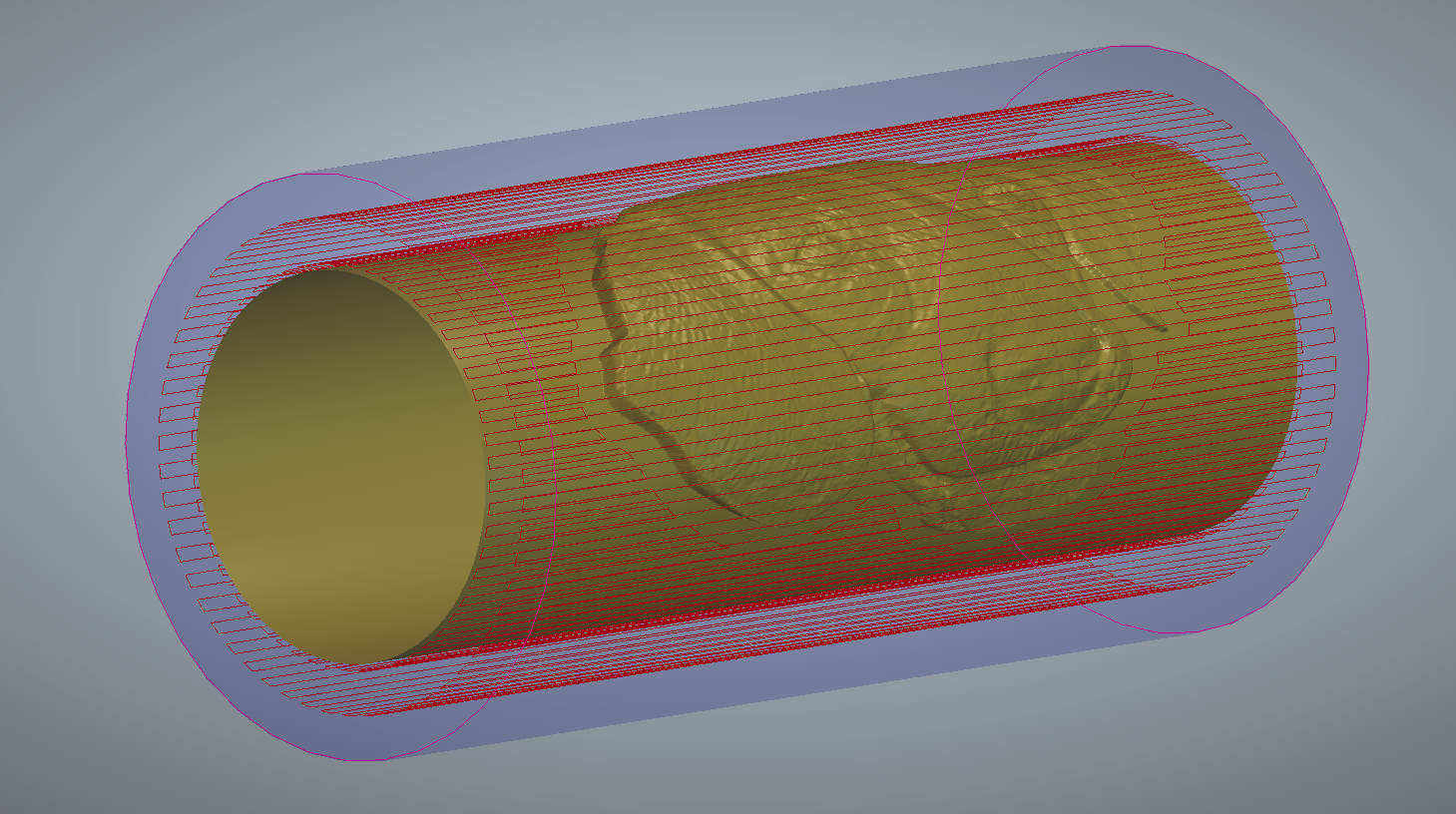 2D and 3D toolpaths can now be simulated onto your cylindrical block of material making it easier to visualize how your 3D rotary model will look once cut. This enables you to spot any potential rotary machining errors.
Rotary CNC machining:
We have added a new rotary post-processor to work with your Datron machine(s). The Datron Simpl Rotary (mm) (*.simpl) post processor.