Start Page Update Notifications
All Carveco versions now include an inbuilt update notification on the start page (see image).
This allows your Carveco software to periodically check for newer versions of the software from our update server and let you know when new releases are available to download.
The notification also contains a link back to the Release Notes page (this page) for details on all new fixes and enhancements contained in the release.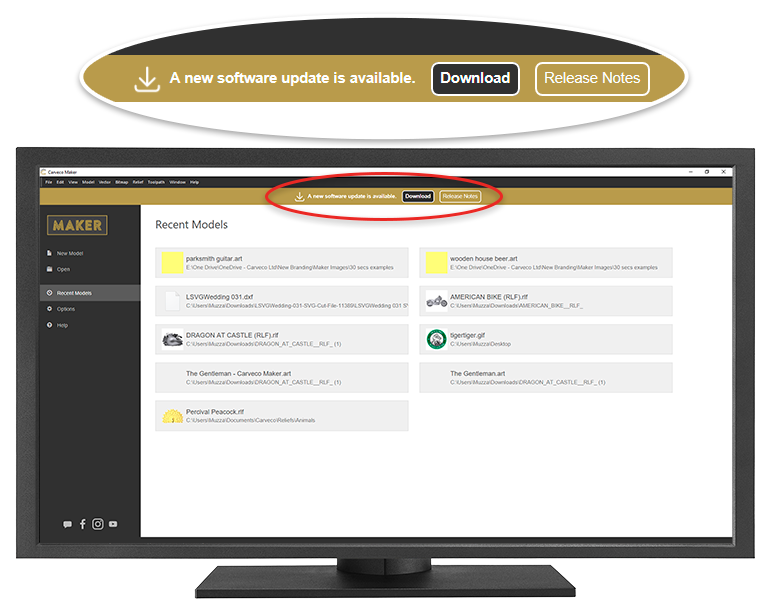 Enhancements
Added post-processors for the following controllers or machines:

BIEMMEPI.
CNC 3018.
Grbl.
Masso.
Ooznest WorkBee.

Updated the Northwood_Fanuc (*.txt) post-processor to support the GE Fanuc Series 210i-MB machine.
Fixes
Corrected the position of the Brush Diameter slider on the Assistant page.