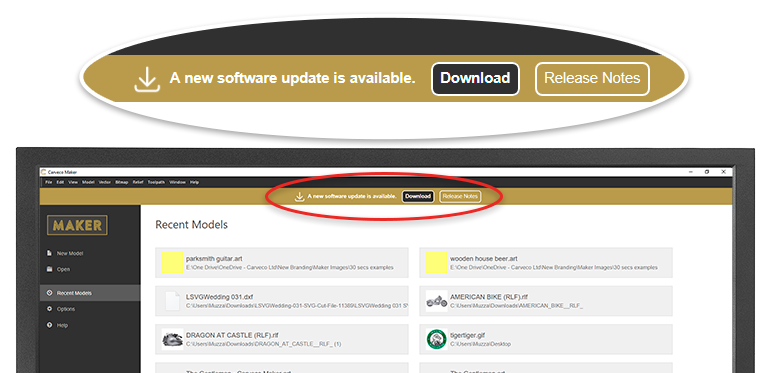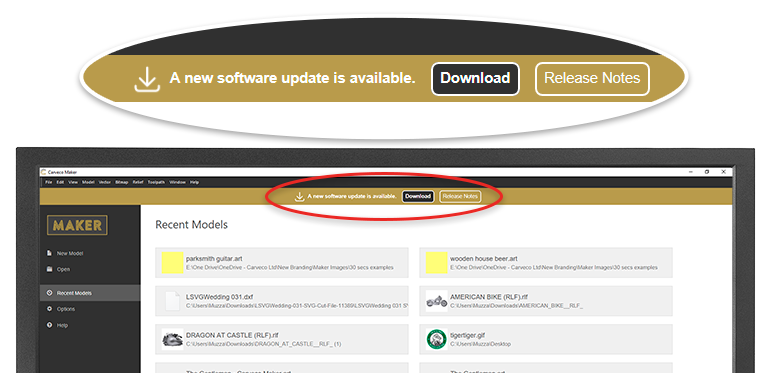 From Carveco 1.16 onwards (all products) we added the ability for the software to notify users of any updates that become available, from within the software itself. Please click the link from the start page of your software to download any new releases that are available.
For customers updating from versions before 1.16; the update is also available to download via sendowl.com (our software delivery service provider) from your dedicated download portal.
Please use the link within an email to access your personal download page (example shown below). Any previous Carveco emails that contain a link to your personal SendOwl download page (example shown below) – for example a previous update notification, or your original software download email – will automatically direct you to the latest version available.
Subscribers are always entitled to the latest updates we release.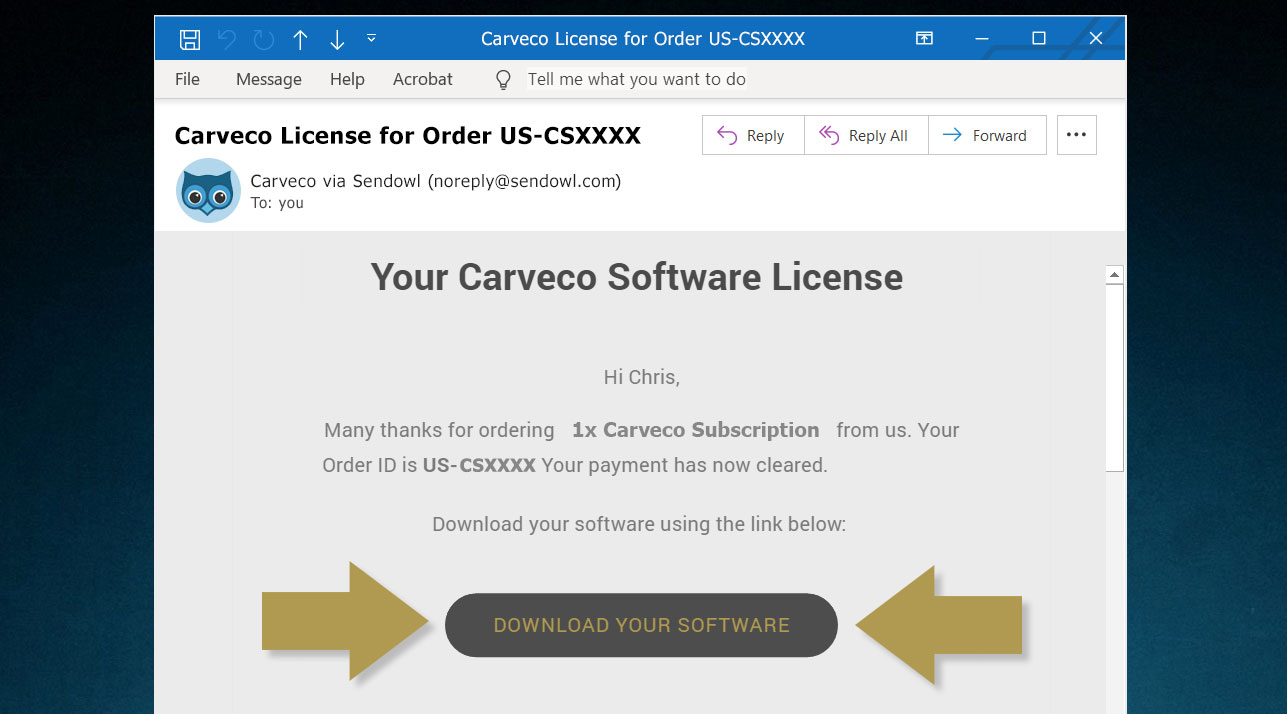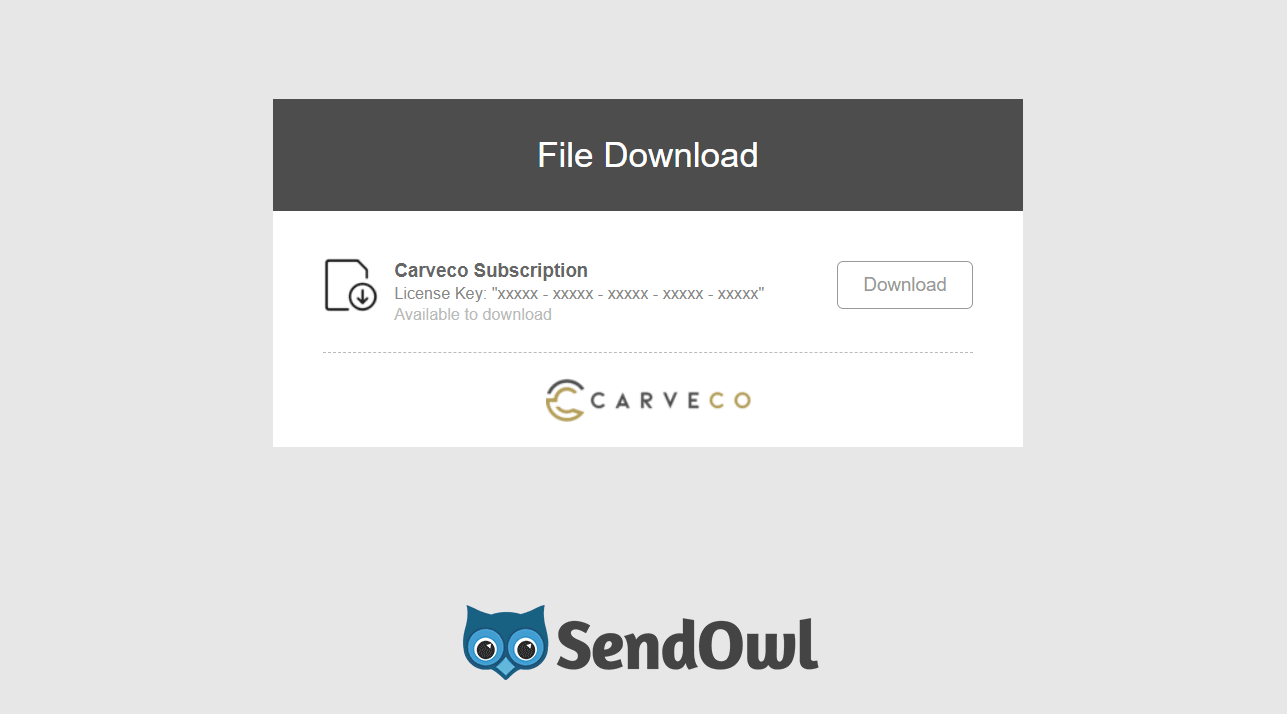 You DO NOT have to install each update in order. You can update from any previous version of Carveco to the latest version available to you.