Yes. When you create/sign-up for an account on our store, a VAT number field is available for you to complete with your VAT details if required. (Please see below).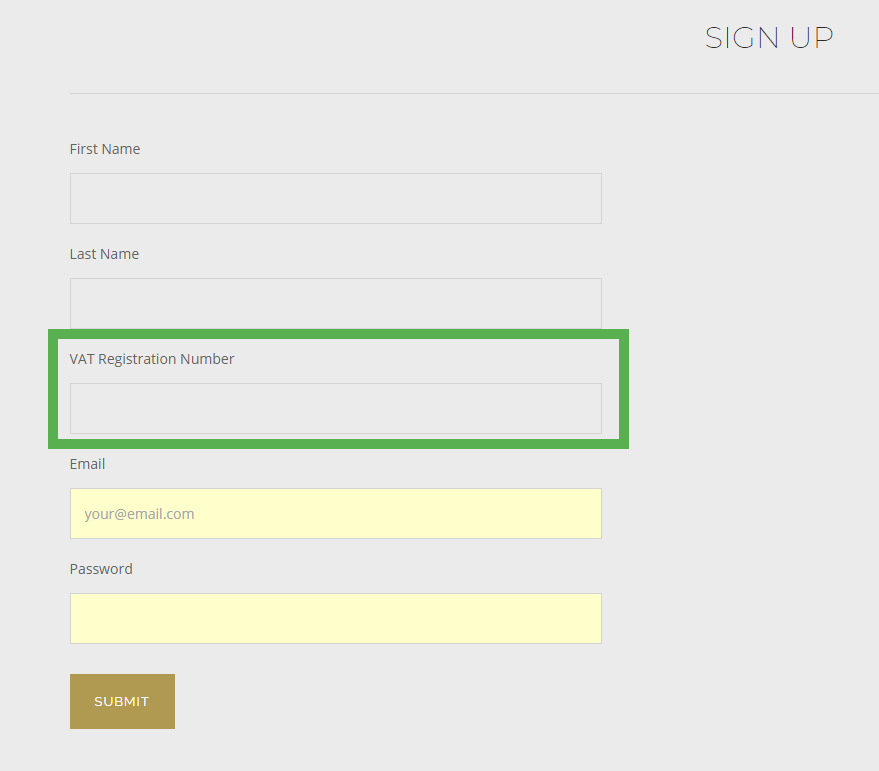 If you already have an account with the Carveco Store, you can also add your VAT number onto your existing profile.
Log in to the Carveco store
Click on 'Accounts' on the main menu
Click the 'Add VAT Number' button, below your contact details.
Enter Your VAT Number
Click 'Save'
(Please see below).