Great news! We're thrilled to announce that Carveco is back at this year's Makers Central, taking place at the NEC in Birmingham, UK on May 13th – 14th 2023. As proud sponsors of the second stage, we can't wait to showcase our innovative software packages, Carveco Maker and Maker Plus.
Makers Central is the ultimate destination for anyone who loves to create and share their ideas with like-minded people from around the world. This year's event promises to be a fantastic experience, with a wide range of activities and demos covering everything from 3D printing to robotics and toolmaking.
Come visit us at stand C47, where we'll be showcasing the limitless potential of Carveco Maker, our introductory design and machining software, as well as our more advanced Maker Plus software. With a powerful mix of 2D and 3D design, manufacturing, and productivity tools, Maker Plus enables you to create a vast range of intricate designs with ease.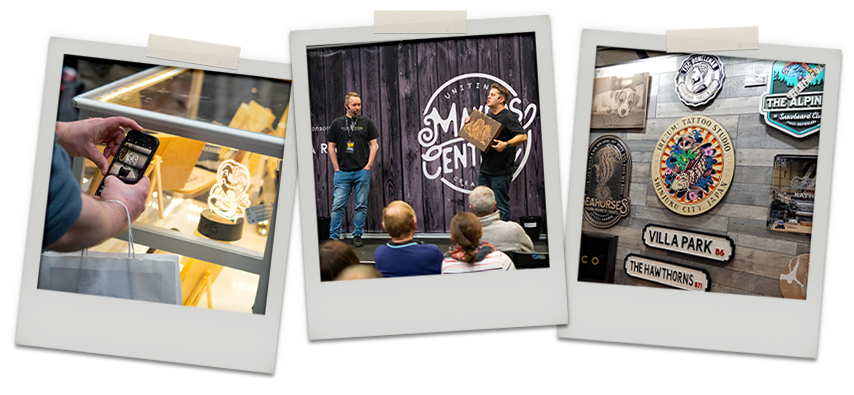 But that's not all! We'll also be offering fun activities for your children to explore their creative side and learn about CNC machining.
Don't miss our exciting presentations on the second stage on Saturday at 11am & 4:30pm and Sunday at 12:30pm. Our expert speakers, Rob & Leighton, will take you on a journey through the fascinating world of CNC machining and show you how anyone can create beautiful physical pieces, no matter their skill level, proving that you don't have to be an artist, to be an artist.
Join us at Makers Central 2023 and discover the endless possibilities of our cutting-edge software!